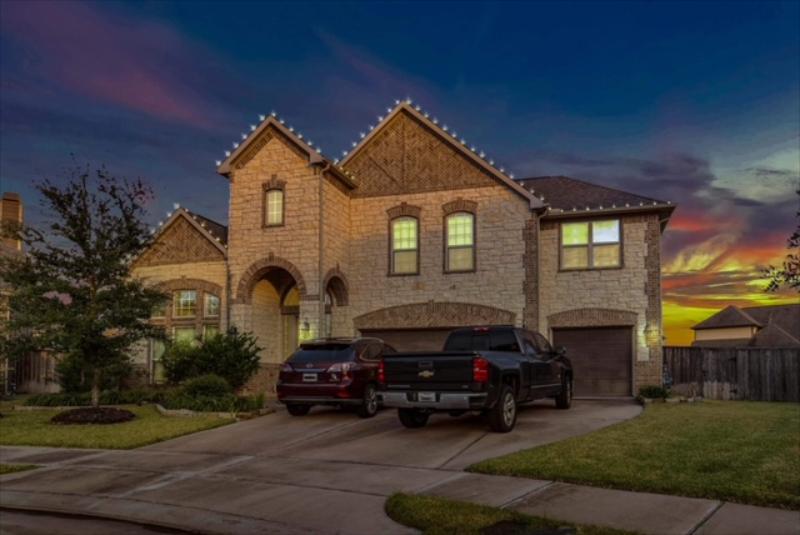 Contact us at Lone Star Christmas Lighting to schedule a FREE ONLINE ESTIMATE for Christmas and holiday lighting installation. We would like to speak with you to discus your lighting design needs! One of our knowledgeable and experienced lighting design team members would like to speak with you to determine your lighting wants and needs. We prefer to speak with our future clients, if time permits, to gather their thoughts regarding design ideas, as well as share our opinions, in order to create the most appealing display for your home or business.
We offer a variety of holiday lighting packages. There are several factors that determine the price of our holiday lighting service. The main factor is the total linear feet of lights used, along with the number of stories, color patterns, difficulty of the job, and safety measures needed to complete the job.
Once we agree on a design idea and lighting package, we'll schedule a time for your installation. We install outdoor Christmas lights from October 20th through December 19th. We are available 24/7 for maintenance and service calls throughout the season. We have many different colors of lights and patterns to choose from. We supply all the lights and equipment you will need for your project. We only install LED C9 bulbs for homes and businesses and 5MM mini lights for trees and bushes. We do install customer owned wreaths.

Note: Very rarely will we install customer lights, and they must be fully working, untangled, labeled, and must have all spare supplies of your own in case something is not working. We also require a picture of the lights before agreeing to do the install.